It has been quite a year for Veronica Ripp, the Cordon Bleu trained chef of Get Real Cafe.
Veronica Ripp has moved Get Real Cafe to a new location at 43 S Madison Avenue and is all fired-up to create more delicious real food in Sturgeon Bay's West Waterfront neighborhood. The menu has many locally grown and organic menu choices. Some of my favorites are the Chocolate Fix smoothie, the Free-Bird sandwich with organic chicken and avocado, the GRC Tuna Melt, and any of her daily soup and lunch specials. If you want to start the day out right, breakfast is served daily from 9 to 11 featuring fresh orange juice, organic eggs, and uncured bacon and ham. If you prefer to pick up your healthy eats, you can order online.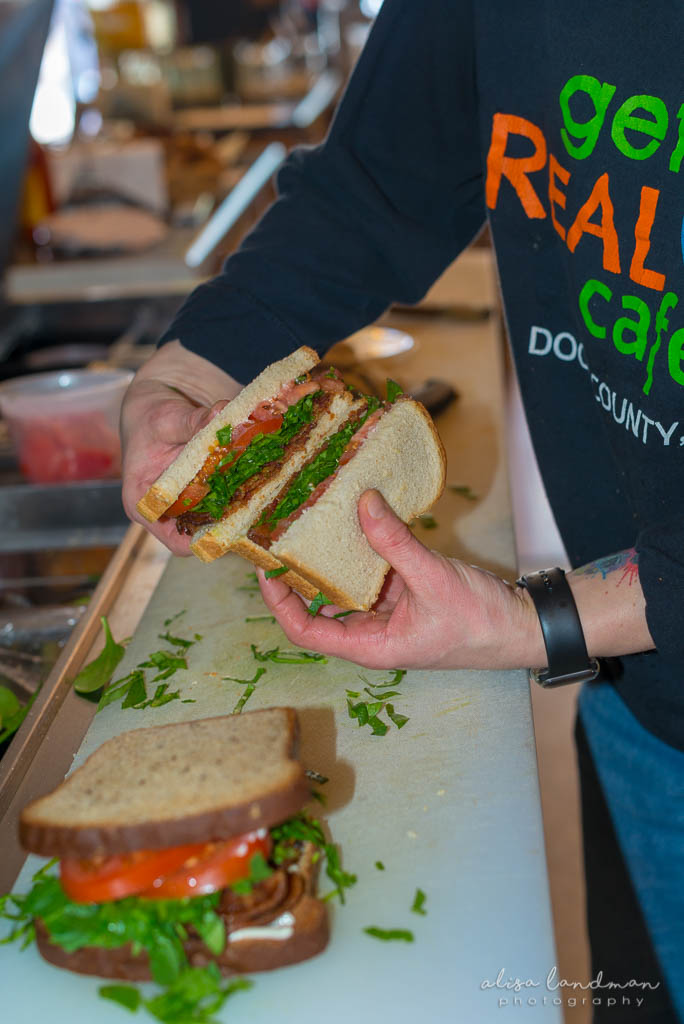 For the gluten-sensitive diners, and for your sweet tooth craving, GF bread options as well as freshly baked GF cookies, brownies and banana chocolate chip muffins adorn the front counter. Too busy to dine in? Grab ready-to-go salads, soups, and prepared meals from the cooler.